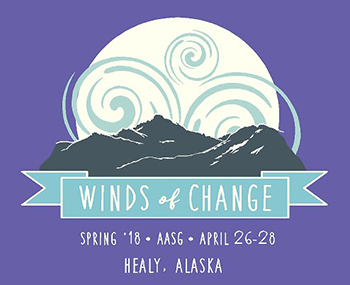 HEALY — More than 350 students from more than 40 Alaska high schools converged in Healy for the 2018 Alaska Association of Student Governments spring conference, "Winds of Change."
"Hosting this conference was a great way for our school and borough to share our unique community with student leaders from around the state," Kassandra Mirosh, advisor for the local student council told the Fairbanks Daily New Miner. "These are the people that will be making decisions about Alaska's future and it is so important that they have firsthand knowledge of the opportunities and challenges we face here in Denali."
Visiting students had the opportunity to hike with park rangers in Denali National Park, create works of art with local artists, visit Usibelli coal mine, visit a 13,000-year-old archaeological site, see a working sled dog kennel and even play human-sized foosball.
Highlights from the three-day conference included the election of new officers for the association executive board. New officers include Kali Spencer, Eagle River High School – president; Kyle Hasse, Mat-Su Career and Technical – re-elected as vice president; Makenzie Mirasole, Tri-Valley High School – public relations officer; Alyssa Saylor, Chugiak High School – Treasurer; Angelina Gausnell, Palmer High School – secretary and Jake Wade, North Pole High School – parliamentarian. Each will serve a one-year term on the board.
One of the major functions of AASG conferences is for the general assembly to hear and vote on proposed resolutions. Thirteen resolutions were passed at the Tri-Valley conference on topics ranging from local issues, such as supporting the establishment of a community recreation center in Healy, to statewide issues that included requiring the passing of a CPR course for graduation and revising the state's anti-discrimination law to include sexual orientation and gender identity. Passed resolutions are then forwarded to the appropriate school or governing body for consideration.
The next two AASG conferences were also announced. The fall 2018 conference will be hosted by Skagway High School, September 21-23, and the spring 2019 conference will be hosted by Bethel Regional High School, April 11-13, 2019.
Our thanks again to everyone at Tri-Valley High School and the community of Healy for making this conference such a success!