FALL CONFERENCE 2017 – SAVE THE DATES!
The Alaska Association of Student Governments is excited to announce that Mat-Su Career and Technical High School in Wasilla has volunteered to host our AASG Fall 2017 Conference.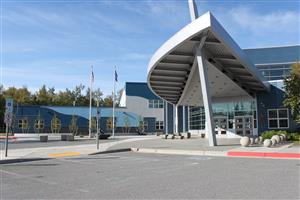 The conference will be held October 26-28, 2017 at the school.
Watch this site for further information on registration dates, etc.
Mat-Su Career Tech hosted a very successful Fall conference in 2014 – "Operation Ascension." With a rich history of student leaders serving on the AASG executive board, and four current board members, Mat-Su Career Tech is expected to host a dynamic and richly rewarding conference.
We'll see you there!