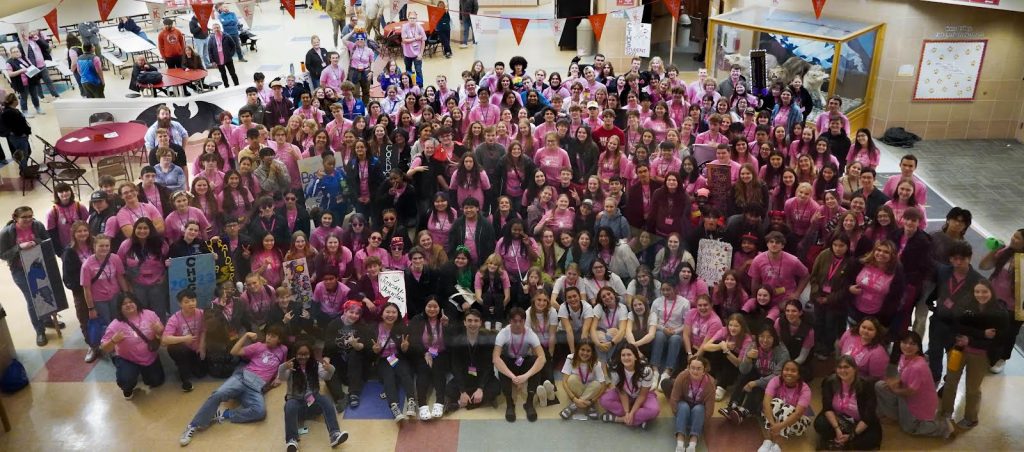 2023 Fall Conference – Breaking Barriers & Empowering Change!
The Alaska Association of Student Governments is excited to announce that our Fall Conference 2023 will be held October 13-15 at West Valley High School, Fairbanks, Alaska.
The theme of our Fall Conference is "Breaking Barriers & Empowering Change".
The conference committee at West Valley is working hard to put on another outstanding conference. They are busy organizing guest speakers, special events and (of course) the conference dance. Terry Lorring (Teresa.lorring@k12northstar.org) is our conference host. Feel free to contact her.
CONFERENCE SCHEDULE:
• 2023 Fall Conference Schedule
ALASKA AIRLINES TRAVEL 7% DISCOUNT CODE
Alaska Airlines is offering delegates and advisors a 7% Discount! To use your Discount Code, go online to alaskaair.com and input the Discount Code ECMK013 when searching for flights.
Discount Code: ECMK013
Valid Cities: Any Alaska Airlines/Horizon Air Intra-Alaska City.
Beginning Travel Date: October 10, 2023
Last Travel Date: October 18, 2023
ELECTIONS PLANNED FOR THE CONFERENCE:
• Jr. SBEED rep.
• Jr. Region reps. Elected within their region.
• Students interested in running can find the application forms on the website.
REGISTRATION:
• Registration ($130) is now live.
• Regular Registration ends Thursday, September 28 at 11:59 pm
• Late Registration ($150) begins Friday, September 29 and ends Friday, October 6
• Electronic Eligibility (for grades, etc) is required by Friday, October 6.
• Substitutions after October 6 will require a $20 change fee.
• No refunds will be issued for cancellations after October 6.
• Reminder: Advisors will pay a $90 registration fee and the host school will be able to register up to 20 student conference volunteers at no cost.
CONFERENCE DATES TO KEEP IN MIND:
• E-board meeting on Friday, October 13.
• Registration will begin after 3:00pm on Friday, October 13.
• Opening Ceremony – 6:30 pm on Friday, October 13.
• Closing Ceremony – 12:30 pm on Sunday, October 15.