FALL CONFERENCE
Fall Conference 2022– Resiliency Through New Growth!
Registration for the 2022 ASAA Fall Conference is now closed.
The Alaska Association of Student Governments is excited to announce that our Fall Conference 2022 will be held October 27-29 at the Menard Center in Wasilla, Alaska.
The theme of our Fall Conference is "Resiliency Through New Growth".
The conference committee at Wasilla is working hard to put on another outstanding conference. They are busy organizing community trips, guest speakers, special events and (of course) the conference dance. Karli Rauchenstein (Karli.rauchenstein@matsuk12.us) and Robin Lockwood (robin.lockwood@matsuk12.us) are our conference hosts. Feel free to contact them.
ELECTIONS
Elections planned for this conference include:
Jr. SBEED rep.
ASAA Board rep.
Region Reps. Elected within their region.
• Students interested in running can find the application forms here.
REGISTRATION INFORMATION
Registration ($130) begins as soon as the website registration link is live.
Regular Registration ends Thursday, October 13 at 11:59 pm
Late Registration ($150) begins Friday, October 14 and ends Friday, October 20
Electronic Eligibility (for grades, etc) is required by Friday, October 20.
Substitutions after October 20 will require a $20 change fee.
No refunds will be issued for cancellations after October 20.
Reminder: Advisors will pay a $90 registration fee and the host school will be able to register up to 20 student conference volunteers at no cost.
CONFERENCE DATES TO KEEP IN MIND
E-board meeting on Thursday, October 27.
Registration and "ice-breakers" begin at 7:00 pm on Thursday, October 27
Opening ceremony – 8:00 pm, Thursday, October 27.
Closing ceremony – Ending at 4:00pm, October 29.
HOUSING/TRAVEL
Delegations requesting bus transportation from the Anchorage airport are asked to contact Robin or Karli to coordinate times.
Availability of sleeping arrangements at the Menard Center (Thursday and Friday) are by request. Saturday night will also be by request at Wasilla High School. More information will be forthcoming. Please contact Karli or Robin. We'll see you there!
INTERESTED IN HOSTING A CONFERENCE?
Conferences are an exciting opportunity for both the students that attend and the schools that host them.
Past conference hosts Anthony Jensen (Wasilla High), Danielle Lewis (Eagle River High), Elizabeth Bender and Lindsey Glenn (Kodiak High), Barbara Jackson (Mat-Su Career Tech), Vivian Meyer (Skagway) and Kassandra Mirosh (Tri-Valley) are available to lend support and guidance in your decision to become a conference host school. Host schools will also have the support of the AASG executive board. Our parent organization, the Alaska Schools Activity Association.
Please go to the conference tools page for more information and the application forms to host an AASG statewide conference.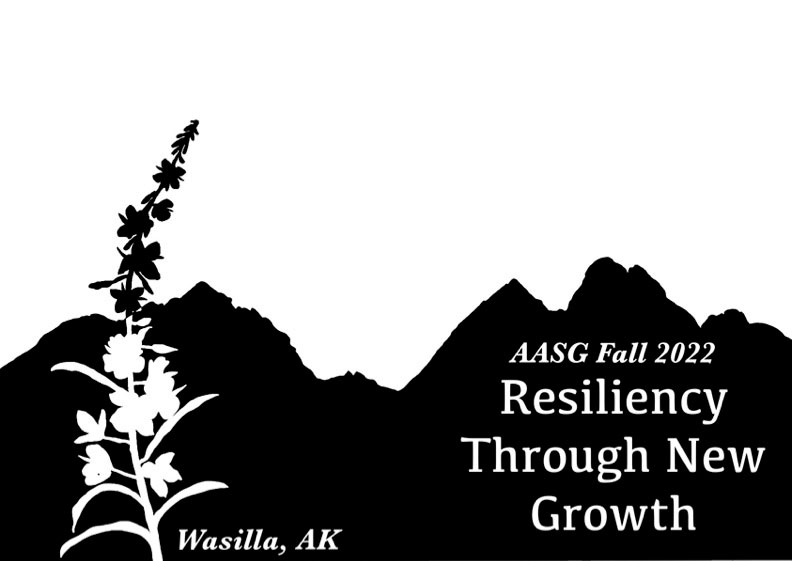 Future Conference Plans
AASG is now accepting applications to host our Spring 2023 conference. Conferences are an exciting opportunity for both the students that attend and the schools that host them. Schools both small and large from throughout the state have hosted past conferences. There have also been schools who have teamed up to co-host conferences. Whether live, virtual, small school or large, conferences keep schools working together. A conference is a major event for your school and community and a great way to show off what makes them great! Plus, the host school receives 10% of the profits from the conference.
Learn more about AASG conferences on the Conference page or go to: https://aasg.org/wp-content/uploads/Application-to-host-a-conference.pdf to apply.
Fall Resolutions Passed
The AASG General Assembly passed 12 resolutions at this Fall's conference. The resolutions covered a large range of topics of interest to students. Find the resolutions here.
SPRING CONFERENCE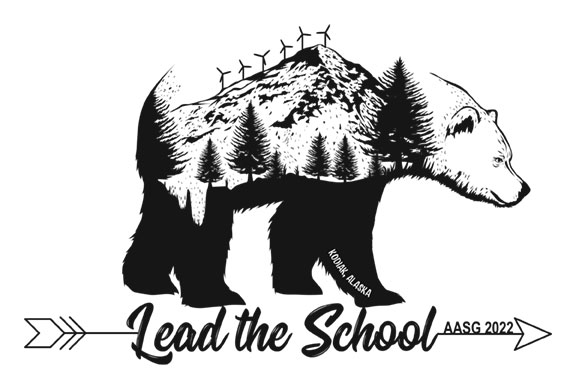 Students and their advisors from all over Alaska descended on Kodiak Island to attend the Alaska Association of Student Governments Spring 2022 conference hosted by Kodiak High School. The theme of our conference was "Lead the School."
Latest News
AASG Executive Board members Maggie Cothron (Region 4 Representative), Joshua Pak (Region 4 Junior Representative) and AASG SBEED Representative Maddelyn Brokaw were all in Juneau recently. Maggie and Joshua participated in the Alaska Association of School Boards' Legislative fly-in and Youth Advocacy Institute. Madelyn is the AASG representative to the State Board of Education. AASG members are bringing student voice to our representatives in Juneau!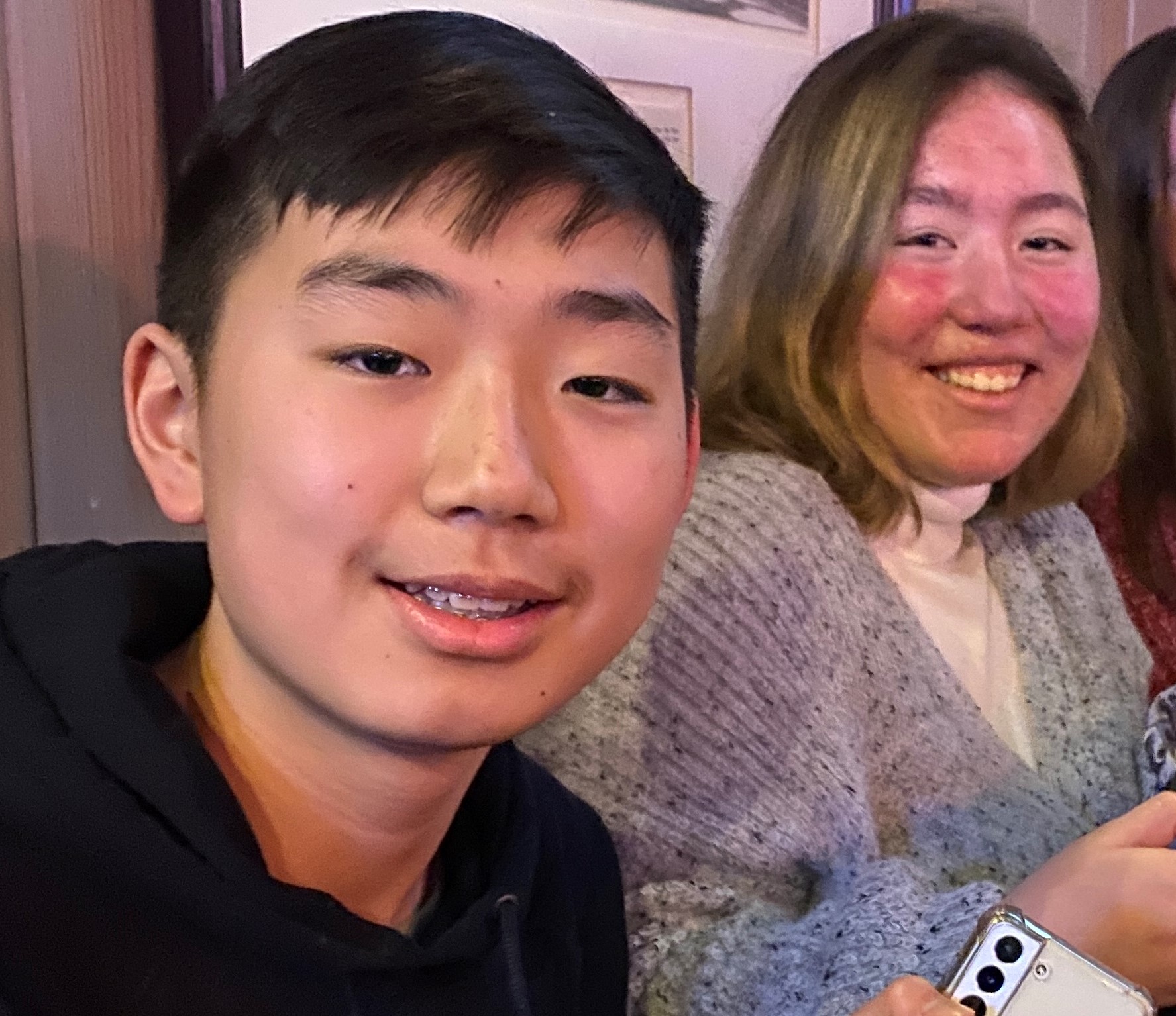 Josh & Maggie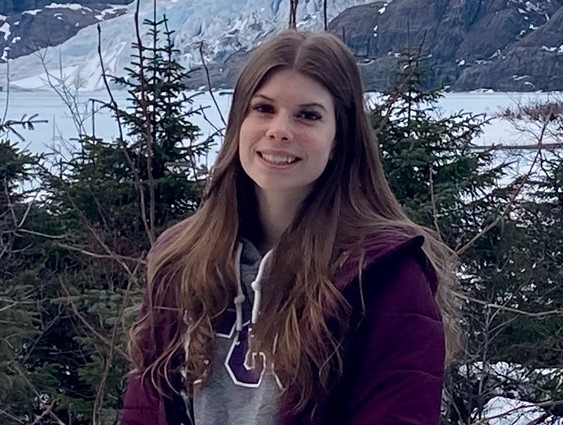 Madelyn
AASG SBEED Rep Maddie Brokaw is being recognized for her work on helping Eagle River High School achieve Alaska's first Purple Star for helping children of military families. Read all about it.
FRIENDSHIPS
AASG offers many opportunities to make friends and learn from each other. AASG has the Beamer Wall at conferences, and builds in lots of time for students to share, from all over Alaska. Delegates have a great time sharing at the AASG Conference.