AASG Elections/Selections
Congratulations to our six new Junior Region Representatives and one new Senior Region Representative. Our newest board members were sworn in at the January E-Board meeting. Joining the AASG Executive Board are:
Region I Jr Rep Allie Alexie from Bethel Regional High School
Region II Jr Rep Addison Walker from Tri-Valley High School
Region III Jr Rep Emaline Buchanan from Palmer High School
Region IV Rep Maggie Cothron from Polaris K-12
Region IV Jr Rep Joshua Pak from Polaris K-12
Region V Jr Rep Sam Bass from Craig High School, and
Region VI Jr Rep Lehansa Fernando from Lathrop High School
Congratulations also go out to Madelyn Brokaw from Eagle River High School who has stepped into our SBEED Rep position.
The positions of president, vice-president, public relations officer, parliamentarian, secretary and treasurer are traditionally elected/selected at the Spring conference.
Applications for all board positions are available here.
Descriptions of all board positions are available here.
Fall Conference
Students and their advisors from all over Alaska were able to Zoom in to the Alaska Association of Student Governments virtual Fall 2021 conference hosted by Palmer High School. The theme of our Fall conference was "Climbing To Unity."
Although this was a "virtual" conference, there was plenty of involvement by AASG members. Schools from throughout Alaska submitted videos displaying their versions of what it means to Climb to Unity! Also videos of the popular conference games like P.A.R.T.Y. and Bang Bang Choo Choo Train were made available on the conference website.
Of course there was a lot of serious work done at the conference, too. Schools submitted resolutions to the General Assembly and the resulting debates were as spirited as ever. The passed resolutions will be available on the resolution page here.
Alaska Governor Mike Dunleavy was the conference key-note speaker. After his prepared remarks conference attendees were able to ask him questions regarding many vital topics affecting our state.
Elections/selections for vacant e-board positions were held with a new secretary and parliamentarian selected. Our new E-board members will be sworn in during the November E-board meeting.
Special thanks to our hosts, Palmer advisors Kimberly Akers and Scott Baker and our two student registrars Elora Baker and Keegan Gerkin.
AASG is now accepting applications to host our Spring and Fall 2022 conferences. See the box below for more information.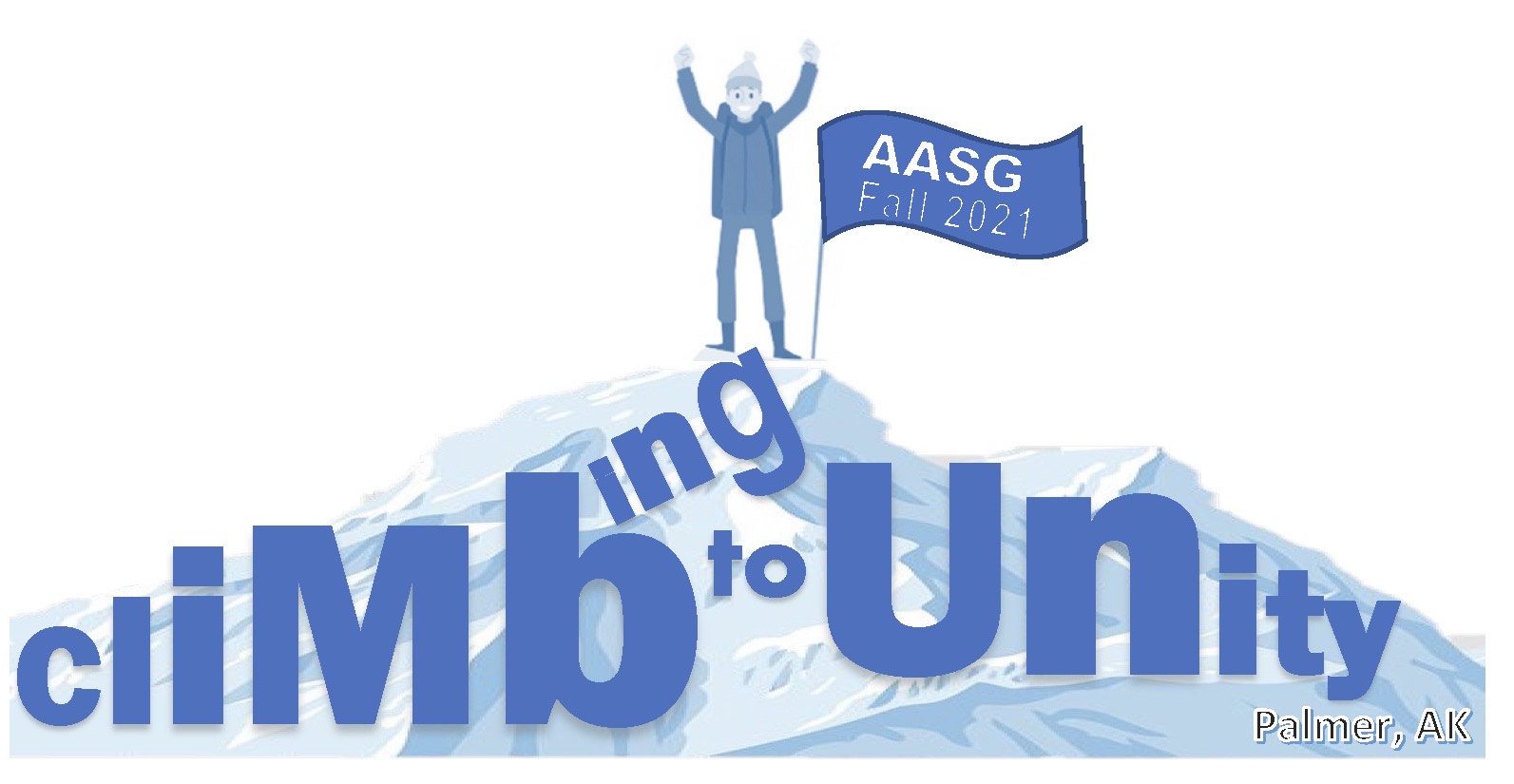 Future Conference Plans
AASG is now accepting applications to host our Spring and Fall 2022 conferences. Conferences are an exciting opportunity for both the students that attend and the schools that host them. Schools both small and large from throughout the state have hosted past conferences. There have also been schools who have teamed up to co-host conferences. Whether live, virtual, small school or large, conferences keep schools working together. A conference is a major event for your school and community and a great way to show off what makes them great! Plus, the host school receives 10% of the profits from the conference. Learn more about AASG conferences on the Conference page or go to: https://aasg.org/wp-content/uploads/Application-to-host-a-conference.pdf to apply.
Latest News
AASG SBEED Rep Maddie Brokaw is being recognized for her work on helping Eagle River High School achieve Alaska's first Purple Star for helping children of military families. Read all about it.
FALL CONFERENCE
The AASG Fall Virtual Conference was held October 25 & 26, 2021 and was hosted by Palmer High School. The theme of our Fall conference was "Climbing To Unity."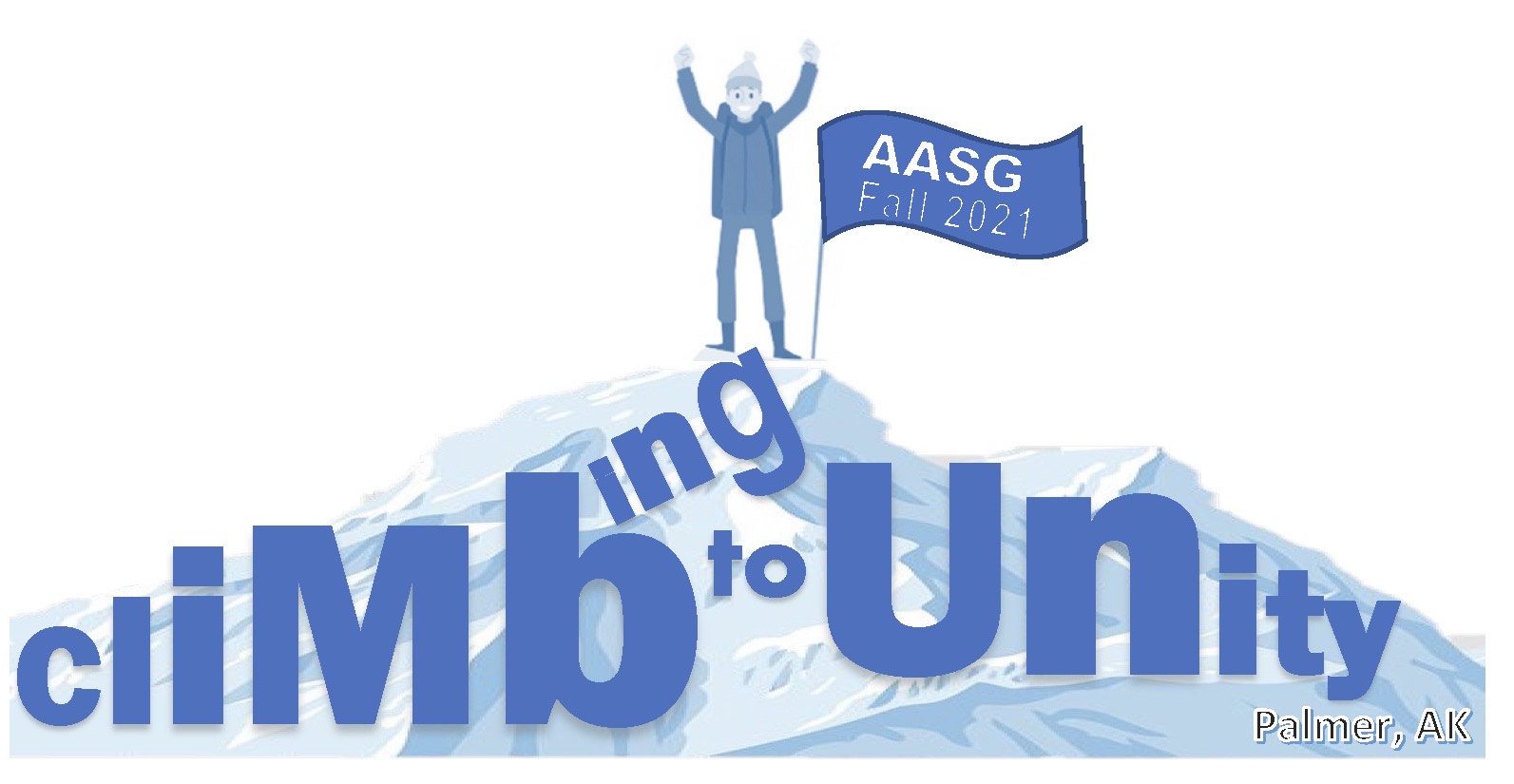 SPRING CONFERENCE
The AASG 2021 Virtual Spring conference was held April 16 and 17, 2021 hosted by West Valley High School and Region 6. The theme was "Golden Heart of Leadership."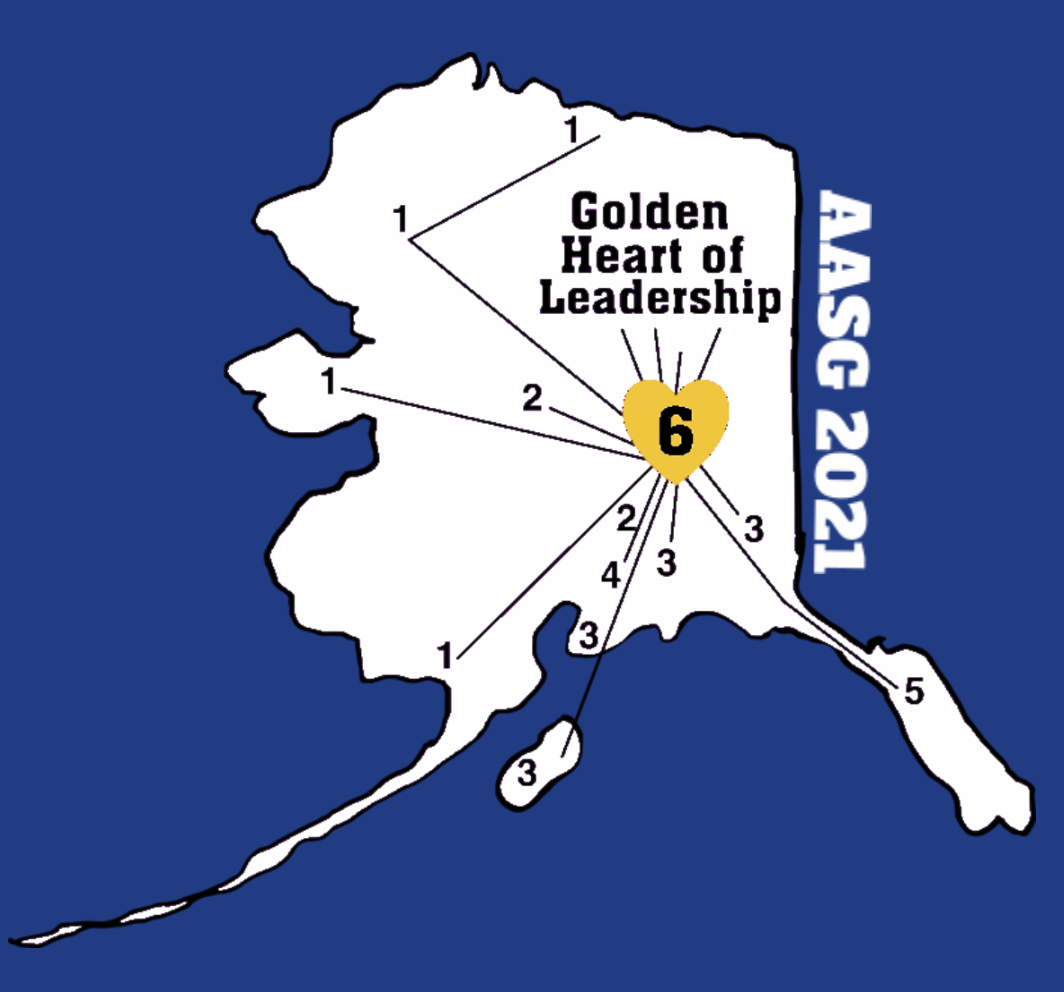 FRIENDSHIPS
AASG offers many opportunities to make friends and learn from each other. AASG has the Beamer Wall at conferences, and builds in lots of time for students to share, from all over Alaska. Delegates have a great time sharing at the AASG Conference.