SPRING CONFERENCE
Students and their advisors from all over Alaska descended on Kodiak Island to attend the Alaska Association of Student Governments Spring 2022 conference hosted by Kodiak High School. The theme of our conference was "Lead the School."
There was plenty of excitement as this was the first in-person conference that has been held since COVID. Our conference hosts organized a short but jam-packed conference, including a trip over to Woody Island for attendees. Of course there was a lot of serious work done at the conference, too. Schools submitted resolutions to the General Assembly and the resulting debates were as spirited as ever. The passed resolutions, which focused on school issues as well as statewide issues, will be available on the resolution page here.
Various speakers addressed the conference, including Miss Alaska Elle Adkins, who participated in AASG when she was a student at Eagle River High School.
Elections/selections for e-board positions were held. Newly elected/selected officers include:
President – Wade Wilson, North Pole High School
Vice President – Jowielle Corpuz, Juneau-Douglas High School
Secretary – Danika Hamm, Tri-Valley High School
Treasurer – Caitlin Corbett, Eagle River High School
Parliamentarian – Remy Venema, Palmer High School
SBEED Rep – Maggie Cothron, Polaris K-12 School
Junior regional representatives moved up to the "senior" position. New junior regional representatives will be elected within their regions at the fall conference. Our new E-board members were sworn in during the final general assembly.
AASG Executive Director Denise Greene-Wilkinson was recognized for her many years of service to AASG and the students of Alaska. Ms Greene-Wilkinson was presented with a piece of original artwork created by AASG advisor Kassandra Mirosh from Tri-Valley School in Healy. Ms Greene-Wilkinson is retiring from her position with AASG in July.
Also retiring was long serving AASG-Advisors group president Anthony Jensen, Wasilla High School. Danielle Lewis, Eagle River High School and Elizabeth Bender, Kodiak High School were elected to serve as the group's co-presidents.
Special thanks to our hosts, Kodiak advisors Elizabeth Bender and Lindsy Glenn and our two student registrars Angelika Fangonilo and Kiana DeCastro and the outstanding hospitality extended to AASG from the Kodiak community.
AASG is now accepting applications to host our Fall 2022 conference. See the box below for more information.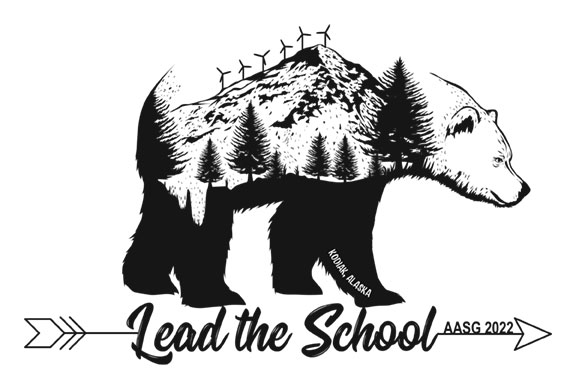 Future Conference Plans
AASG is now accepting applications to host our Fall 2022 and Spring 2023 conferences. Conferences are an exciting opportunity for both the students that attend and the schools that host them. Schools both small and large from throughout the state have hosted past conferences. There have also been schools who have teamed up to co-host conferences. Whether live, virtual, small school or large, conferences keep schools working together. A conference is a major event for your school and community and a great way to show off what makes them great! Plus, the host school receives 10% of the profits from the conference.
Learn more about AASG conferences on the Conference page or go to: https://aasg.org/wp-content/uploads/Application-to-host-a-conference.pdf to apply.
Spring Resolutions Passed
The AASG General Assembly passed 10 resolutions at this Spring's conference. The resolutions covered a large range of topics of interest to students. Find the resolutions here.
SPRING CONFERENCE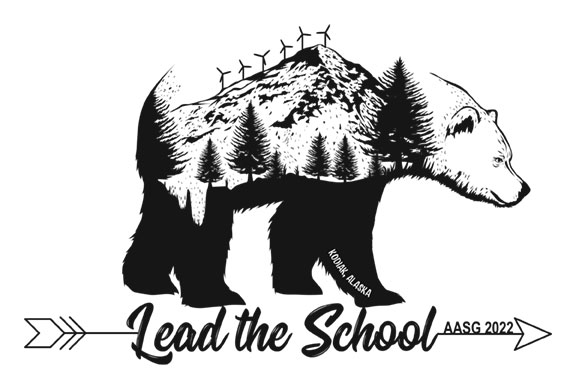 Students and their advisors from all over Alaska descended on Kodiak Island to attend the Alaska Association of Student Governments Spring 2022 conference hosted by Kodiak High School. The theme of our conference was "Lead the School."
Latest News
AASG Executive Board members Maggie Cothron (Region 4 Representative), Joshua Pak (Region 4 Junior Representative) and AASG SBEED Representative Maddelyn Brokaw were all in Juneau recently. Maggie and Joshua participated in the Alaska Association of School Boards' Legislative fly-in and Youth Advocacy Institute. Madelyn is the AASG representative to the State Board of Education. AASG members are bringing student voice to our representatives in Juneau!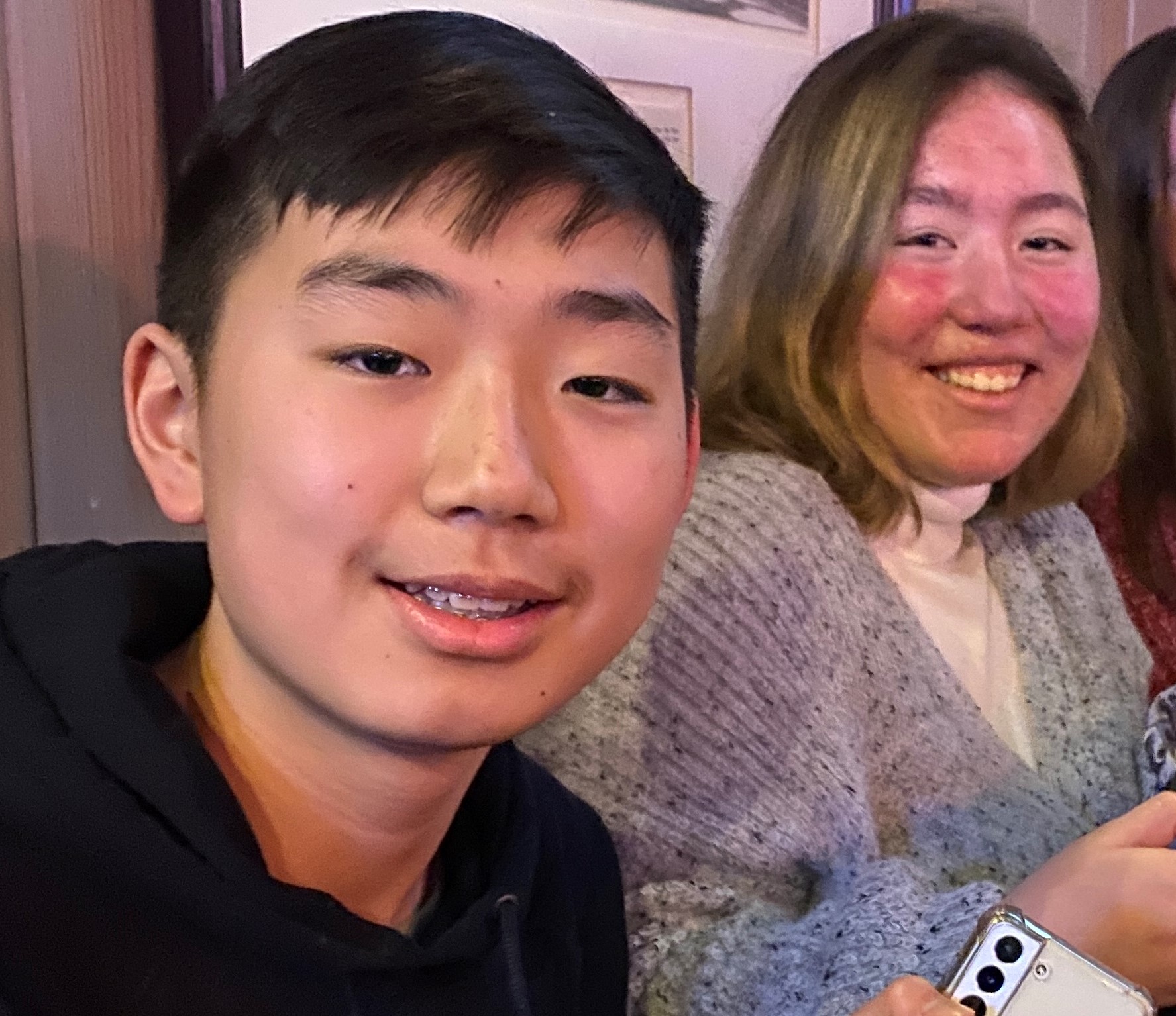 Josh & Maggie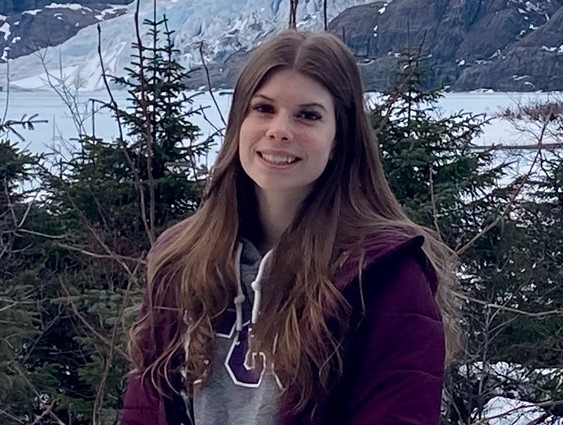 Madelyn
AASG SBEED Rep Maddie Brokaw is being recognized for her work on helping Eagle River High School achieve Alaska's first Purple Star for helping children of military families. Read all about it.
FRIENDSHIPS
AASG offers many opportunities to make friends and learn from each other. AASG has the Beamer Wall at conferences, and builds in lots of time for students to share, from all over Alaska. Delegates have a great time sharing at the AASG Conference.