Revised Spring Election Procedures
President/Vice-president/Public Relations Officer
Elections for the president, vice-president and public relations officer will be postponed until the fall conference. Forrest Davis, our current vice-president, will become the AASG interim president beginning on May 1 and running through the fall conference elections. Duties of the vice-president and public relations officer will be delegated to regional representatives and fall conference registrars until the elections are held at the fall conference.
Treasurer/Secretary/Parliamentarian
The positions of treasurer, secretary and parliamentarian are typically filled by an interview process at the conference. Those wishing to run for these positions will be interviewed via Zoom by the same interview teams who were scheduled to do so at Mt. Edgecumbe. Deadline for applications is April 16. In lieu of students obtaining signatures from their principal and advisor, they may attach an e-mail.
The interviews will be held:
• Treasurer — April 21
• Secretary — April 22
• Parliamentarian — April 23
New officers will be announced on April 24.
Regional Representatives
Regional representatives will be elected at the 2020 fall conference as scheduled. Currently serving representatives will be asked to act as mentors until the end of 2020.
ASAA Representative and Jr.SBEED Representative
Elections for these two positions will be held during the 2020 fall conference as scheduled.
Applications for all board positions are available here.
Descriptions for all board positions are available here.
Awards
Nominations for and presentation of all awards will continue. Student Council of Excellence; Student Council Leader of the Year; Adviser of the Year and eight Conference Attendance certificates.
Spring Conference Cancelled
AASG's parent organization, ASAA, has cancelled the AASG Spring Conference as part of a larger effort to reduce the possible spread of the coronavirus, COVID-19.
There is no need to cancel your registrations. Refunds on registrations already paid will be forthcoming. Your payment will be refunded in the manner by which it was paid…i.e. credit cards will be credited, checks will be issued for those who paid by check. If you have any further questions please email Jeanie Farley at jeanief@asaa.org.
The AASG executive board and adviser steering committee will be meeting electronically next week to discuss "next steps" in completing the work that would have normally been accomplished at the spring conference.
We will continue to plan on holding our Fall conference October 29 – 31, 2020 at West Valley High School in Fairbanks.
Latest News
AASG Past-President selected as Senate Intern for Senator Murkowski
Congratulations to AASG Past-President Kali Spencer, from Eagle River High School, for being selected as a summer intern in Senator Murkowski's Washington, DC office. The announcement was made in a press release issued by the senator's office.
FALL CONFERENCE
October 29 – 31, 2020
West Valley High School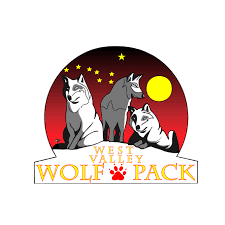 FRIENDSHIPS
AASG offers many opportunities to make friends and learn from each other. AASG has set up a Facebook Page, has the Beamer Wall at conferences, and builds in lots of time for students to share, from all over Alaska. Delegates have a great time sharing at the AASG Conference.
AASG HONORED
AASG HONORED FOR SUICIDE PREVENTION CAMPAIGN
The Alaska Association of Student Governments (AASG) has been named the 2011 winner of the Ardis Kyker State Service Project Award by the National Association of Student Councils (NASC). The award is presented annually by NASC and recognizes a NASC-affiliated state student council association for its organizing and sponsoring of a statewide service project that engages its membership in support of a common charity or cause.
View the entire press release:
AASG Honored for Suicide Prevention Campaign