Fall Conference
Fall Conference – Save the Dates!
The Alaska Association of Student Governments is excited to announce that Palmer High School will be hosting our Fall 2021 Conference! Palmer hosted our last face-to-face conference in the fall of 2019 and we know that this conference will be just as great! Dates for the conference are now October 25 – 26, 2021. The theme of our Fall conference is "Climbing To Unity."
As we continue to make student health and safety our top priority, this conference will be held in a virtual setting. Details will be posted as they become available. For more information please contact Palmer advisor Kim Akers at kimberly.akers@matsuk12.us.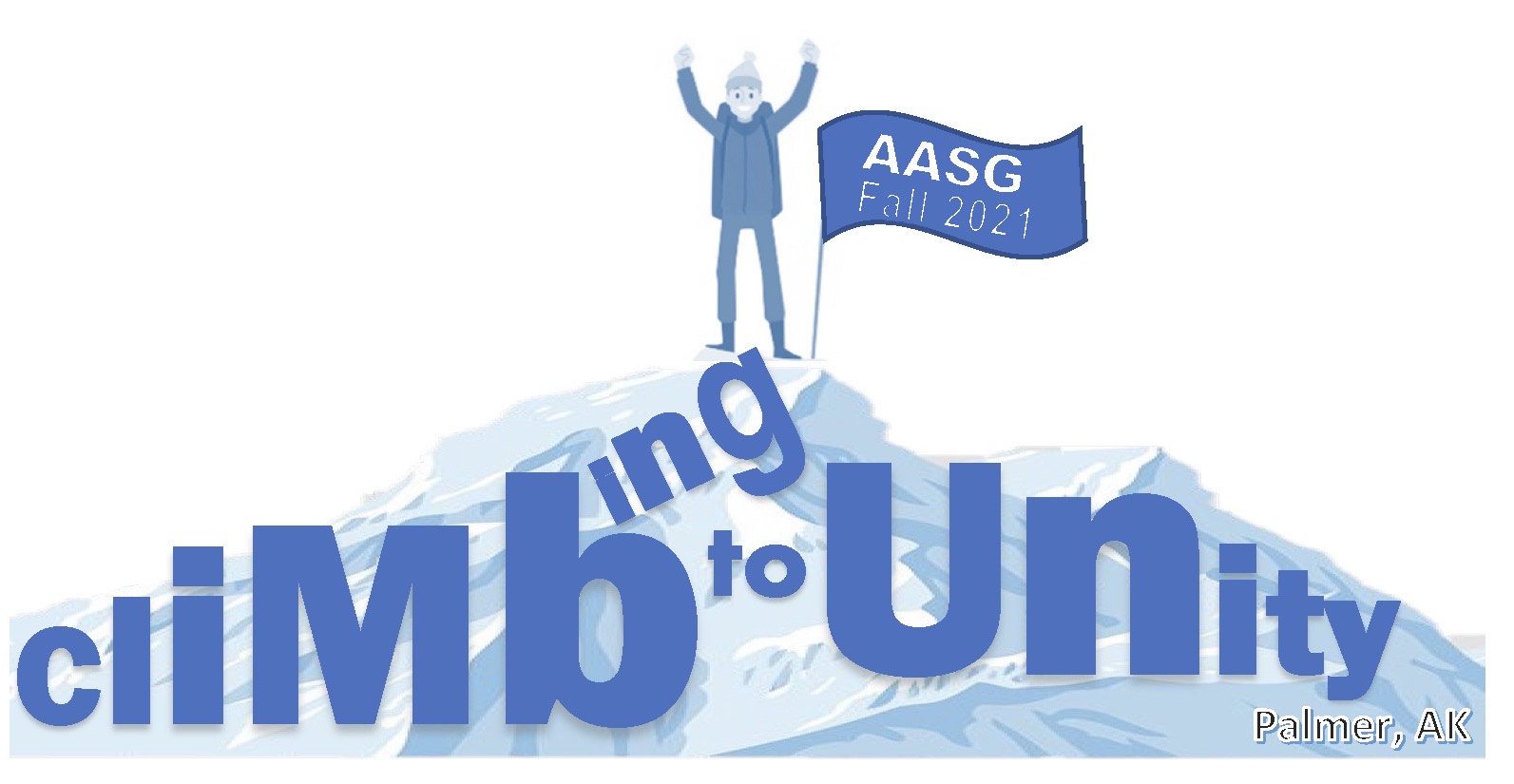 Future Conference Plans
AASG is now accepting applications to host our Spring and Fall 2022 conferences. Conferences are an exciting opportunity for both the students that attend and the schools that host them. Schools both small and large from throughout the state have hosted past conferences. There have also been schools who have teamed up to co-host conferences. Whether live, virtual, small school or large, conferences keep schools working together. A conference is a major event for your school and community and a great way to show off what makes them great! Plus, the host school receives 10% of the profits from the conference. Learn more about AASG conferences on the Conference page or go to: https://aasg.org/wp-content/uploads/Application-to-host-a-conference.pdf to apply.
Executive Board Openings
There is still an opportunity for students to become members of the AASG Executive Board for the 2020-2021 term. Applications are currently being accepted for positions of secretary, treasurer, parliamentarian and SBEED representative. Descriptions for all board positions are available here. Applications for all board positions are available here.
FALL CONFERENCE
The AASG 2021 Fall Conference will be held on October 25 – 26, 2021 and hosted by Palmer High School. The theme of our Fall conference is "Climbing To Unity."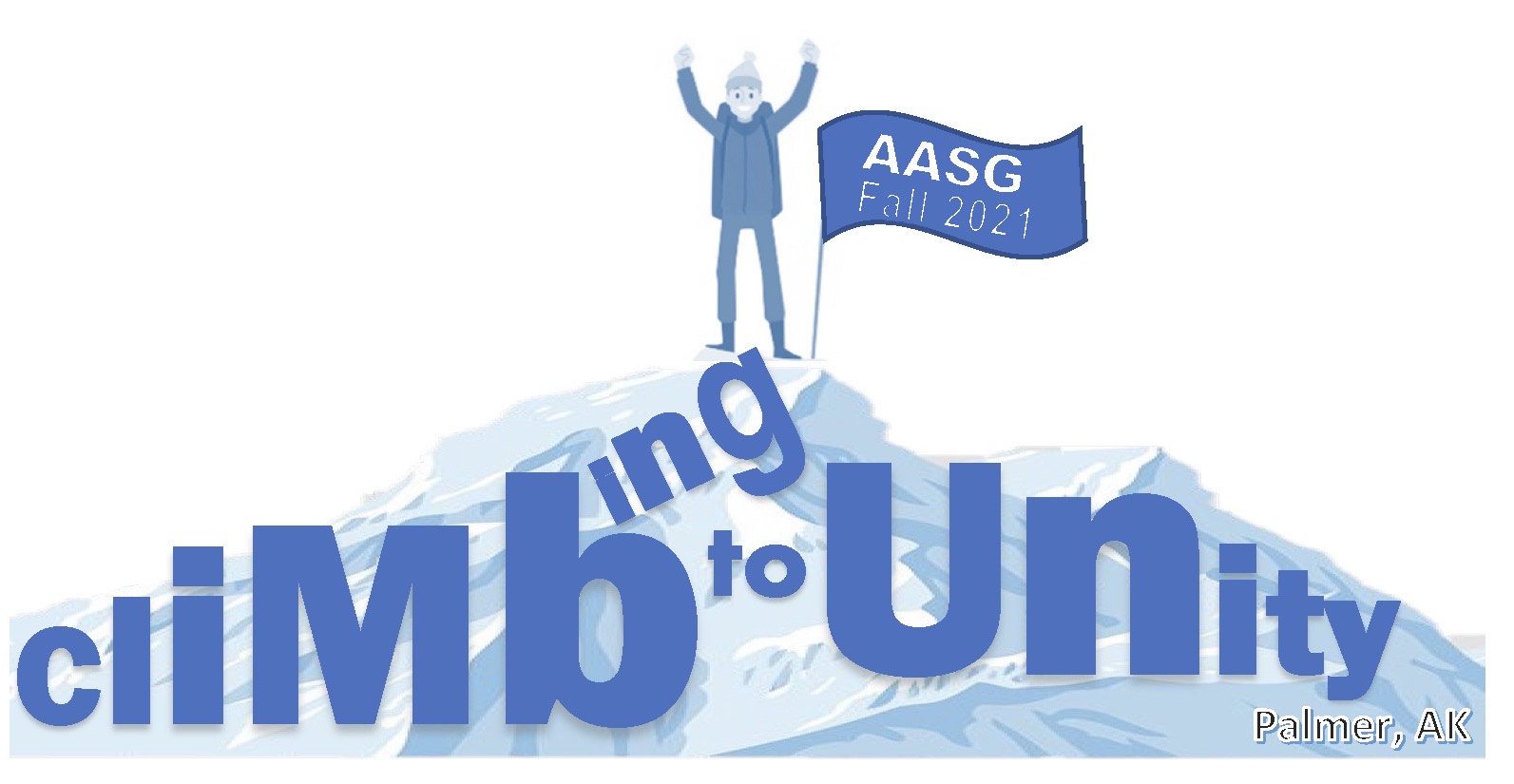 SPRING CONFERENCE
The AASG 2021 Virtual Spring conference was held April 16 and 17, 2021 hosted by West Valley High School and Region 6. The theme was "Golden Heart of Leadership."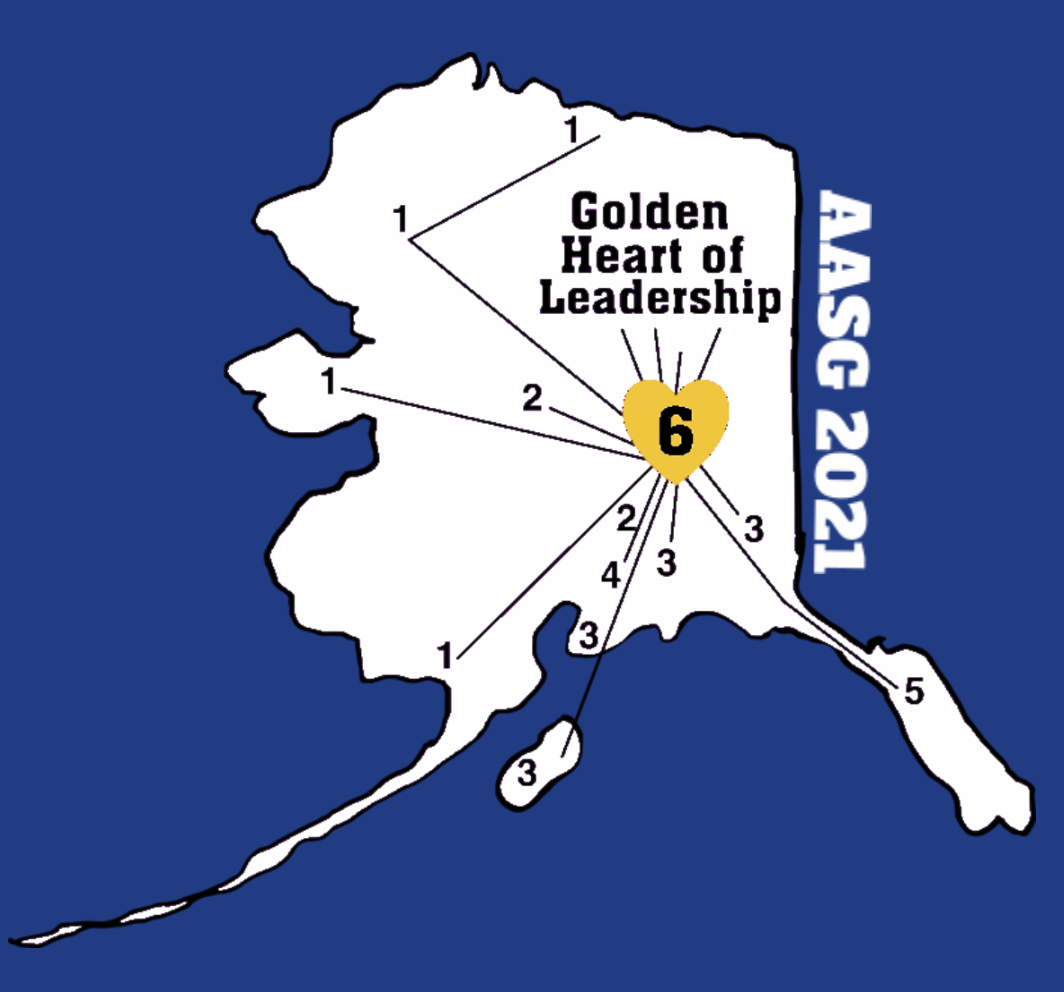 Latest News
AASG Past-President selected as Senate Intern for Senator Murkowski
Congratulations to AASG Past-President Kali Spencer, from Eagle River High School, for being selected as a summer intern in Senator Murkowski's Washington, DC office. The announcement was made in a press release issued by the senator's office.
FRIENDSHIPS
AASG offers many opportunities to make friends and learn from each other. AASG has the Beamer Wall at conferences, and builds in lots of time for students to share, from all over Alaska. Delegates have a great time sharing at the AASG Conference.