2018 Fall Conference Information
Fall Conference 2018 – Looking forward to meeting in Skagway!
The Alaska Association of Student Governments is excited to announce that our Fall Conference 2018 will be held September 21-23 at Skagway School in Skagway.
The theme of our Fall Conference is "Gateway to the Future."
The conference committee at Skagway is working hard to put on another outstanding conference. They are busy organizing community trips, guest speakers, special events and (of course) the conference dance. Vivian Meyer is our conference host. Feel free to contact her at vivianmeyer@skagwayschool.org
For more information on the conference go to their website at: https://sites.google.com/skagwayschool.org/skagwayalaska/home
Elections planned for this conference include all six regional representatives, the ASAA rep and Junior SBEED rep. Students interested in running can find the application forms here.
CONFERENCE REGISTRATION
2018 Fall Conference Registration Form
• Registration ($130) begins as soon as the website registration link is live.
• Regular Registration has been extended to Wednesday, September 12 at 11:59 pm. Late registration has been waived for this conference.
• Electronic Eligibility (for grades, etc) is required by Friday, September 14.
• Substitutions after September 12 will require a $20 change fee.
• No refunds will be issued for cancellations after September 12.
Reminders: Advisors will pay a $90 registration fee and the host school will be able to register up to 20 student conference volunteers at no cost.
CONFERENCE DATES TO KEEP IN MIND
• E-board meeting on Thursday September 20.
• Registration and "ice-breakers" begin at 3:00 pm on Friday, September 21.
• Opening ceremony – 4:00 pm, Friday September 21.
• On Saturday plan on boarding the White Pass and Yukon Railway and exploring Skagway.
• Closing ceremony – 11:30 am, Sunday, September 23. (lunch-on-the-go available at noon)
HOUSING/TRAVEL
Our host school is busy lining up housing for the conference. A list of local hotels,
VRBOs, and B&Bs as well as information on planes, ferries and driving will be made available soon.
Special thanks to our conference sponsors:
• Whitepass and Yukon Route Railway
• Holland America Line & Princess Cruises
• The Days of '98 Show
• Chilkoot Charters and Tours
• Beyond Skagway Tours
• Alaska Excursions
• Klondike Tours
• GCI
• Skagway City Museum
• Skagway Traditional Council
• Skagway School
• Thunder Mountain High School
• Klondike Gold Rush National Historical Park
• Starfire Thai Restaurant
We'll see you there!
Interested in hosting a conference?
Conferences are an exciting opportunity for both the students that attend and the schools that host them.
Past conference hosts Anthony Jensen (Wasilla High), Danielle Lewis (Eagle River High), Elizabeth Bender and Lindsey Glenn (Kodiak High), Barbara Petukh Jackson (Mat-Su Career Tech), and Mara Sheakley-Early (Thunder Mountain High) are available to lend support and guidance in your decision to become a conference host school. Host schools will also have the support of the AASG executive board. Our parent organization, the Alaska School Activities Association, has also agreed to forward-fund a portion of your conference, which will help with many of the up-front costs of the conference.
Please go to the Hosting a Conference page for more information and the application form to host an AASG statewide conference.
FALL CONFERENCE
September 21-23, 2018
Hosted by Skagway School.
SPRING CONFERENCE
April 11-13, 2019
Hosted by Bethel Regional High School.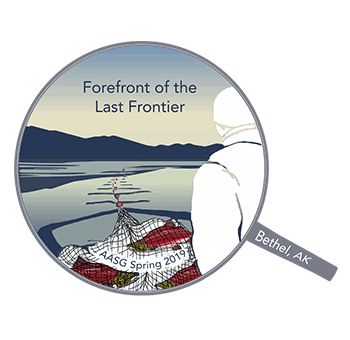 FRIENDSHIPS
AASG offers many opportunities to make friends and learn from each other. AASG has set up a Facebook Page, has the Beamer Wall at conferences, and builds in lots of time for students to share, from all over Alaska. Delegates have a great time sharing at the AASG Conference.
AASG HONORED
AASG HONORED FOR SUICIDE PREVENTION CAMPAIGN
The Alaska Association of Student Governments (AASG) has been named the 2011 winner of the Ardis Kyker State Service Project Award by the National Association of Student Councils (NASC). The award is presented annually by NASC and recognizes a NASC-affiliated state student council association for its organizing and sponsoring of a statewide service project that engages its membership in support of a common charity or cause.
View the entire press release:
AASG Honored for Suicide Prevention Campaign